A while back Lloyd from Earcandi.com got in touch and asked if I'd like to review their new custom moulding system for earbuds; now you know me I love getting my hands on new tech so it was an eggar YES!
Simply put, Earcandi is a putty that comes in two, when mixed together it "activates" for a better word and starts setting right away; fast forward 10 minutes and it's done. It'll still be soft to the touch but won't be mouldable any more.
This video from Earcandi themselves explains it so much better!
I got my Earcandi before they the went on general release so I can't review the packaging they come in as it wasn't available; that said I've seen pictures and it does look pretty slick, and very fitting.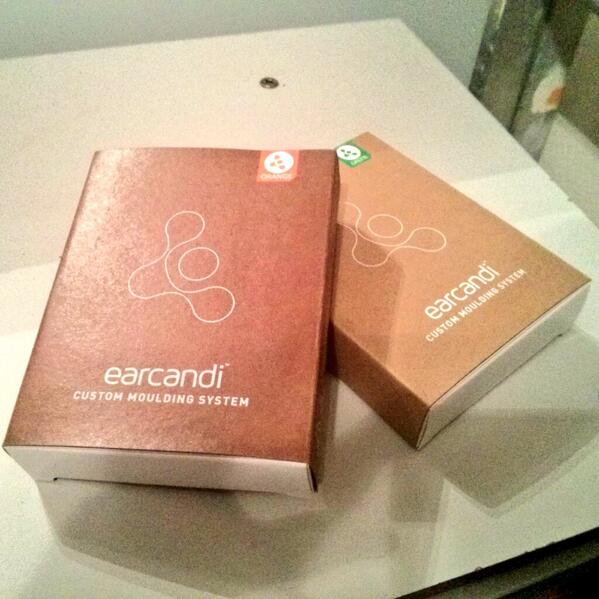 So! How did I get on with them in one word?
AMAZINGLY! 
I could drag this review out with huge paragraphs, but I love them, there great…it's a simple as that!
I tested them with my Apple EarPods
 and to this day (with no end in sight) I'm still using them. They enhance the sound of my EarPods so much and block all the unwanted, external noises out.
I used to use them in the gym a lot on the treadmill and its so cool how they don't fall out…ever! I thought, ahhh this is because I'm on a treadmill, so I've tried them outside, running on the street and nothing, they don't budge an inch. Running along, moving my head loads, pulling the cords accidentally with my hands as their swinging around and they do not come out.
One thing that I do have to say, it's not a negative, merely just a warning. When mixing the two putty's, don't mix it all at once to do both ears, I did this and by the time I had put the first one into my ear the other balled mix was setting already before I'd even used it. Next time I would just mix enough for one ear at a time.
For the £14.99 price tag they really, really are worth it, just for the two reasons I love them for, sound enhancing and not falling out, but they can even be made into earplugs; custom moulded ear plugs, I can just imagine how effective they'll be, blocking out everything for a great nights sleep or even a swim.
The bottom line is, if you love listening to music or movies with your earphone or just want a decent pair of earplugs, I highly recommend you give Earcandi a try, you won't regret it.